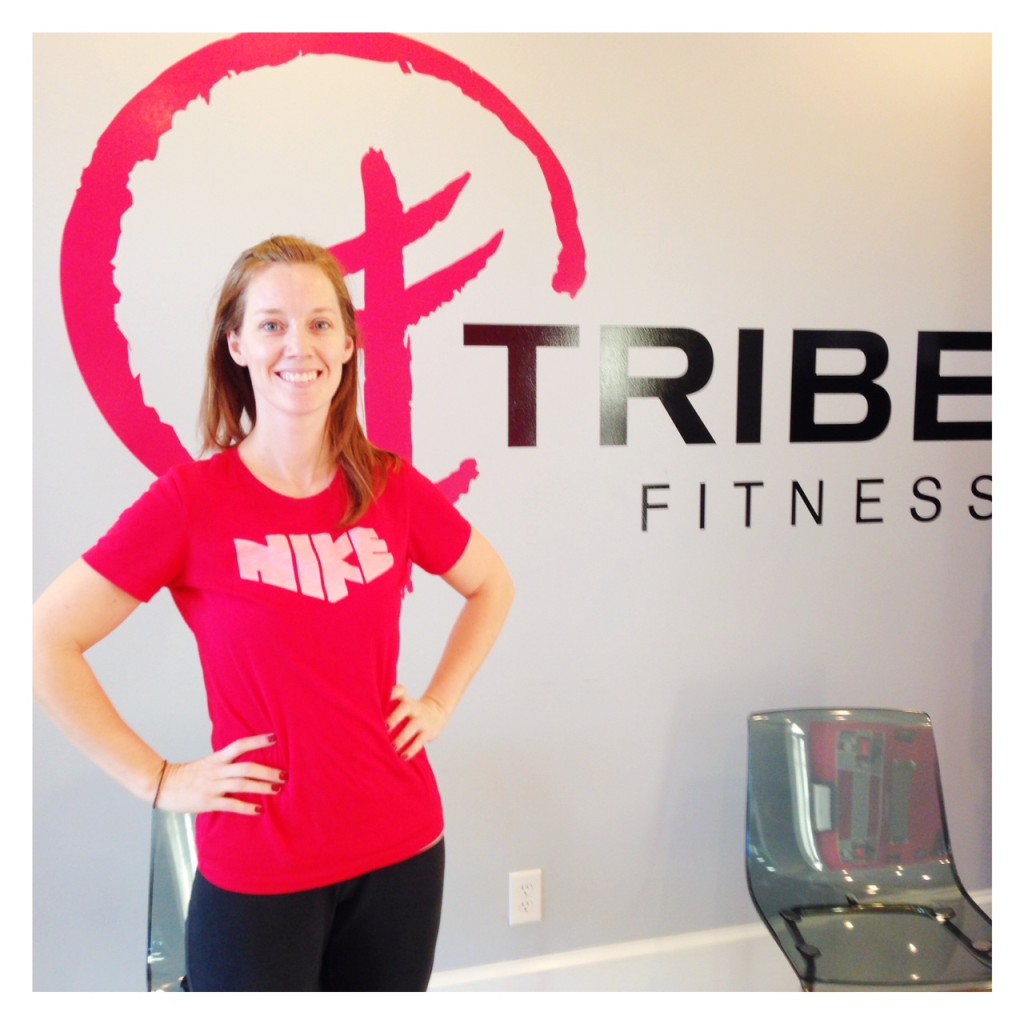 One year!  It's been one full year since my first training session at TRIBE Fitness.  2012 was the year of surgeries.  Feb 1, 2012 I had my prophylactic bilateral mastectomy and reconstruction after finding out I carry the BRCA gene mutation.  I had three surgeries that year and I feel like I just spent the whole year in recovery mode.   I was weak and tired and my body was working hard just to heal itself.  I focused on what I was eating so that my body could heal itself better.  I decided after the third surgery that I wanted 2013 to be the year of strength.  I convinced my husband to make room in our budget for me to hire a personal trainer.   I met with him twice a week for the first two months and I feel like that was crucial for me developing a great pattern and making my trip to the gym part of my lifestyle.  I am confident I would have wimped out and chosen easy if I didn't have him waiting at the gym for me.  I still meet once a week with my trainer and then I go twice a week on my own.  TRIBE has been a blessing in my life.  It's a place of growth for me.  It's been a place of great change.
Lately lots of people have been asking if I've lost weight.  My reply is a consistent "Yes, I have been working very hard."  But weight loss was not my goal.  My goal has been to be STRONG.  And I have definitely gotten stronger.  In October I started a trapeze class at Canopy Studio and that has been one of the hardest things I have ever tried.   I have hit walls because I haven't been strong enough.  This pushes me harder to train and develop my skills.  I am doing something now that I never would have been able to do one year ago and that makes me very proud!
My body is healthy.  My body is strong.
Happy 1 year TRIBE-versary to me!