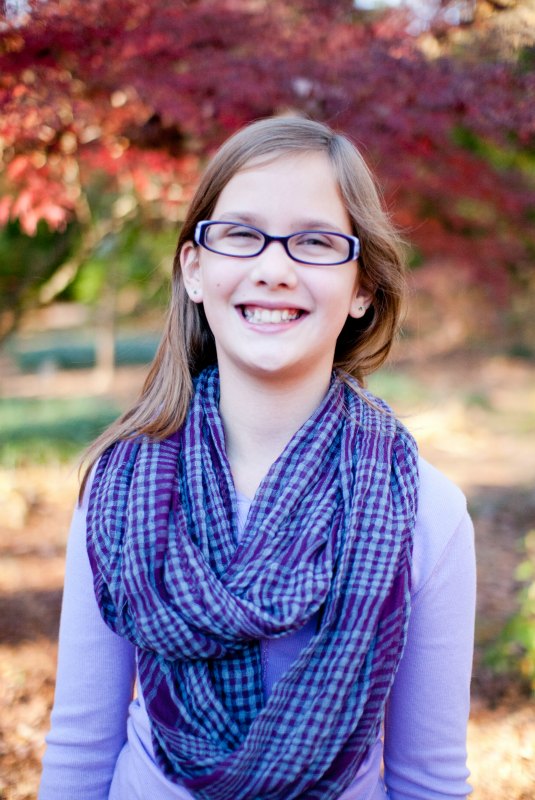 My oldest child, Savannah, is 10 years old.  I'm constantly confused about which ten year old girl I'm going to get on a daily basis.  Ten is such a fascinating age to me.  Just this week she and I were having discussions about her body, becoming a woman, shaving her legs and the like and then that same night she pulled her tooth and wrote a letter to the tooth fairy.  The contrast between growing young woman and little girl are stark but they live together inside this one body.  She craves independence but yet she longs for me to help her pick  out her clothes each and every day.  Sometimes it overwhelms her and the emotions of choosing how much of each person to let emerge get the best of her.  That usually looks like a crazy, wild emotional tornado in my house.  This morning was one of those days.  Something was off but she had no idea what it was or why she was feeling the way she was feeling and I just had to let it run it's course. Even when that eventually meant that I was going to make not one but two car trips to school this morning because she needed a little more time before she could face the world.
Sometimes this change I'm watching in her reminds me of becoming a mother for the first time.  Being torn between wanting to be a free, independent 25 year old woman and now being responsible for a young child who ultimately was my boss.  Saying goodbye to something I had loved for so long…being able to do what I wanted, whenever I wanted and only having to answer for myself was hard.  But I was so ready to embrace that 'responsible parent' role.  Unfortunately I couldn't really hold onto both and one had to give way for the other to come fully to life.
I see this in her when she clears out some of the picture books on her shelf or she decides that she doesn't need a specific toy anymore.  She's making room for that young woman to grow and thrive.  She still has her pile of stuffed animals and her dolls and still has plenty of little girl in her but it's a transition.  A beautiful transition that isn't without discomfort, confusion and emotion.  This  reminds me why the symbolism of a butterfly means so much to me.  The butterfly will always ultimately be a caterpillar with wings but what you see when  you look at the butterfly is it's beautiful wings…the grown up lady.  But that little girl will always be there…she just has to make room to fly.